The Irish Pony Club (I.P.C.) is the main equestrian organization in Ireland providing training in all disciplines of equestrian activities including show jumping, eventing, hunter trials, dressage, mounted games & tetrathlon (running, swimming, riding & shooting) for young people up to the age of 23. 
Parents who are interested in enrolling their child with the Irish Pony Club can find out about the benefits of membership by looking through the various sections on this website.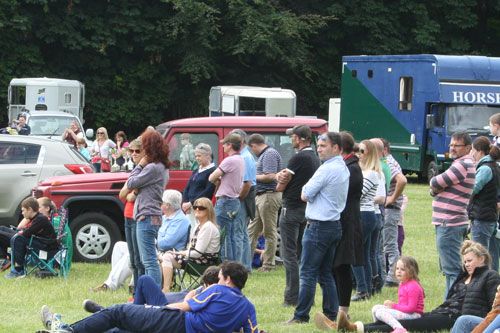 Guidelines for Parents
The Irish Pony Club is committed to providing a safe and fair environment for all members. Our first priority is the welfare of our members and we are committed to providing an environment which will allow participants to perform to their best ability free from bullying and intimidation.
The Irish Pony Club also has a duty of care to our volunteers working with young people on behalf of the organisation.
The contribution of parents in this work is highly appreciated especially within local branch. As riding is a high risk sport we appeal to parents to help us by observing our rules.
Parents are always welcome at all IPC activities but should stay 20 metres back while riding is in progress. Please do not distract and confuse your child by talking to them or attracting their attention in any way whilst they are in the care of their instructor. If a parent cannot attend a rally or training session please designate an adult who will be present to be responsible for your child in the event of an accident.

Parents should read the following documents:
Code of Conduct for Members

Disciplinary, Complaints & Appeals Procedures.